[ad_1]

If there is one person who is super lucky, it's Rob Kardashian
The Keeping Up With the Kardashians star isn't just lucky for being born on St. Patrick's Day either, he's also lucky to have been blessed with his adorable daughter, Dream.
Rob and his ex Blac Chyna have the cutest little girl, who just adds to the ranks of adorable Kardashian kids that we have been lucky to see grow up in front of our eyes.
Today is the day to grab a pint of green beer for St. Pattys and raise your glass to toast to the only Kardashian brother while taking a look back at Dream's cutest pics.
While we aren't actually a member of the Kardashian crew, we can still feel all the love with the precious photos that the family shares online.
From getting a peek at her fun-filled birthday parties to the daddy-daughter moments that Rob shares, we can't get enough.
Take a look at all the cute pics below!
Instagram / Kim Kardashian
Party Pals

Rob Kardashian's daughter Dream Kardashian celebrates her third birthday alongside Kim Kardashian and Chicago West.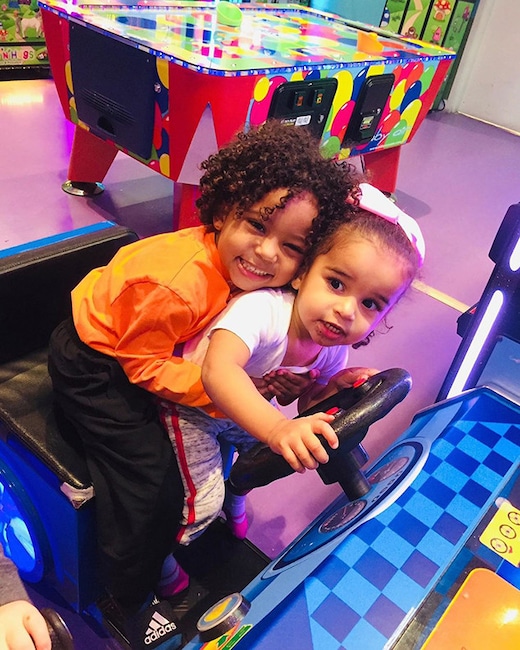 Instagram / Kim Kardashian
Birthday Love!

"Happy Birthday sweet Dreamy! We all love you so very much!," Rob gushed. "Going through my phone and see so much of you and Saint makes my heart so happy that you all are so close and have each other."
Instagram / Rob Kardashian
Happy B-Day, Dream!

Dream celebrated her third birthday in style! On Sunday, Nov. 10, Rob shared a sweet photo series to Instagram that pictured his daughter looking happy as can be on a helicopter ride with her dad.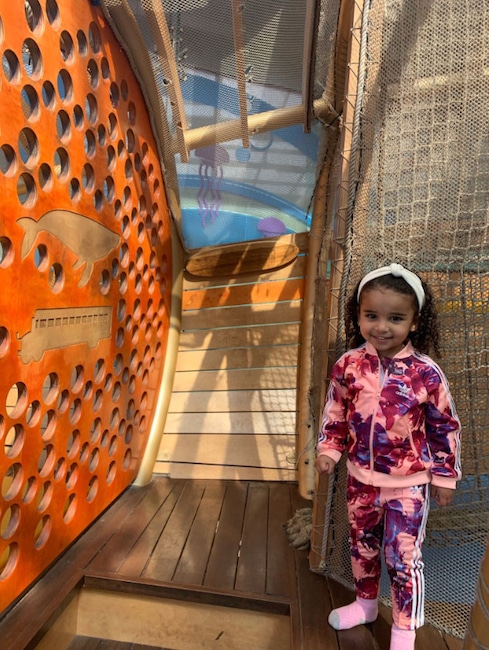 Twitter
Play Date

Rob's little girl is all smiles while playing on a jungle gym.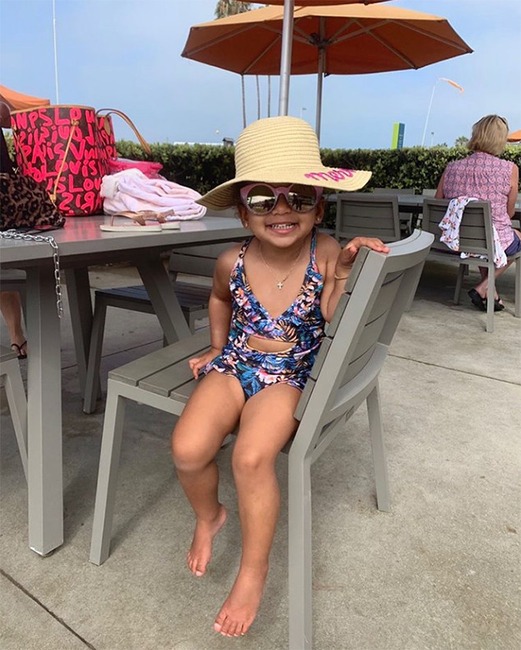 Instagram
Hat's Off

Rob posted a pic of his "little lady" wearing an adorable sun hat by the pool.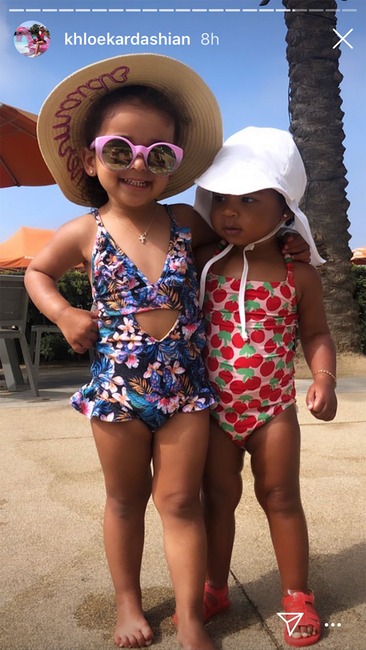 Instagram
Bathing Beauties

Dream and cousin True cool off during a hot summer day in August 2019.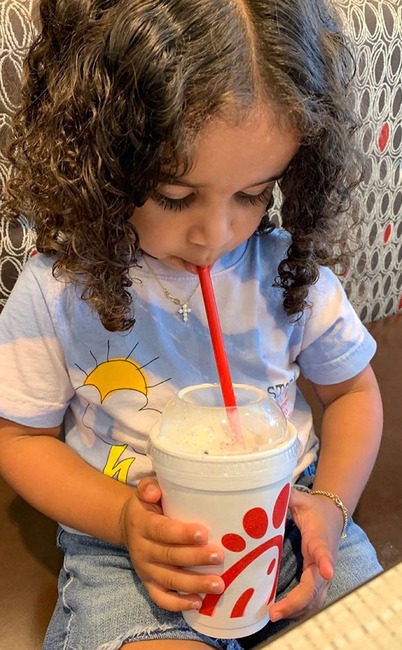 Instagram / Rob Kardashian
Sweet Treat

Dream appreciates the wonders of a good vanilla milkshake. We get it!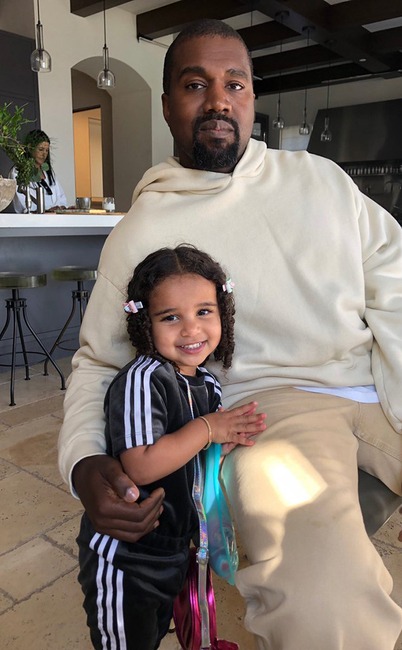 Twitter / Rob Kardashian
Uncle Kanye

"Best picture ever @kimkardashian," Rob tweeted, captioning this sweet photo of his daughter smiling with uncle Kanye West around Father's Day.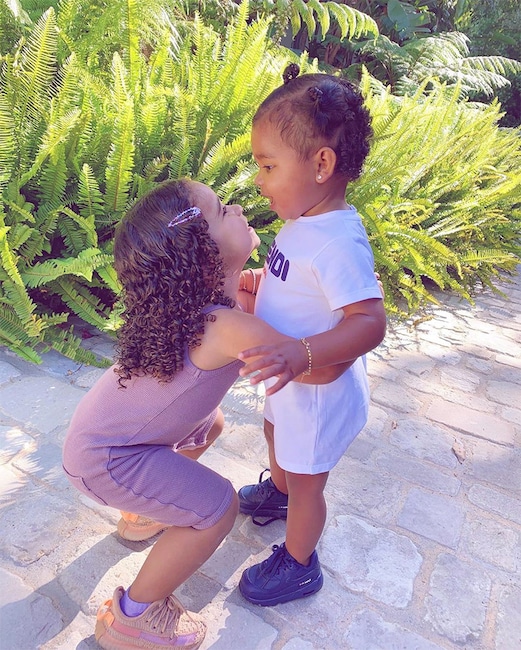 Instagram / Khloe Kardashian
BFF Cousins

Dream bonds with cousin True Thompson, Khloe Kardashian's daughter.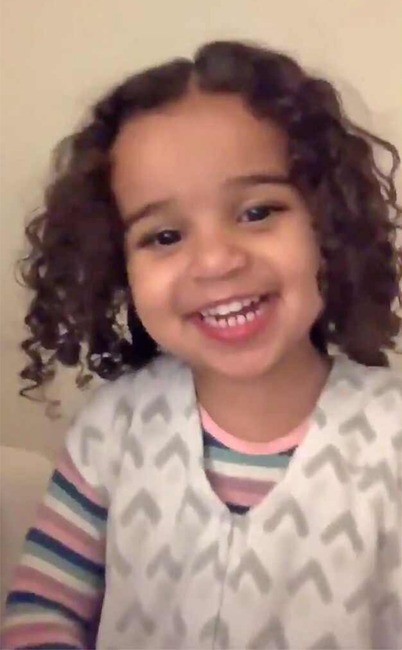 Rob Kardashian/Twitter
Goodnight Daddy

Dream wishes her dad a good night in this cute video.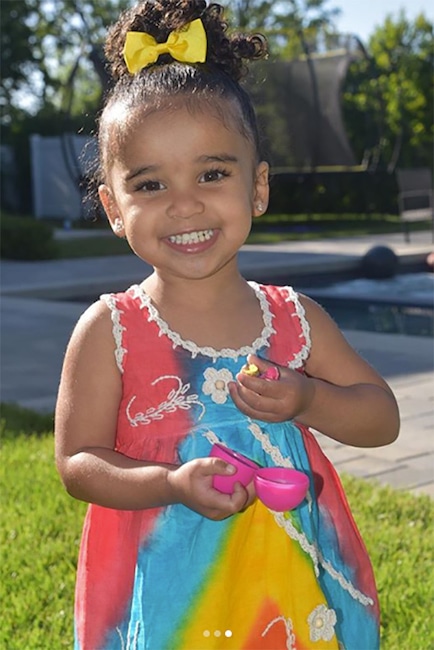 Instagram
Easter 2019

The tiny tot is all smiles during the holiday.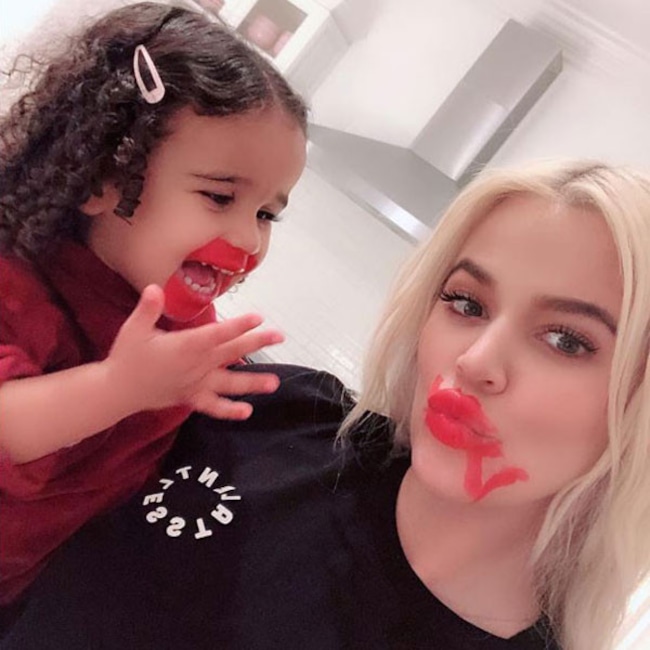 Instagram
Kiss Kiss

Dream helped her aunt Khloe with her makeup in February 2019 and it's too stinking cute.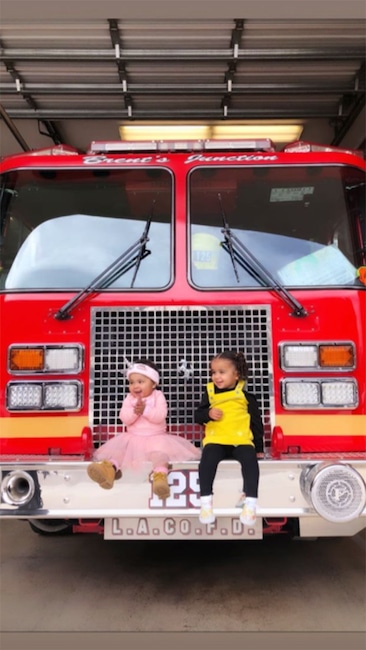 Instagram
Firehouse Fun

Khloe takes True and her cousin Dream to the local fire station to give thanks to our service men and women.
Instagram
Giving Back

Dream and True even made handmade cards to give to the firefighters!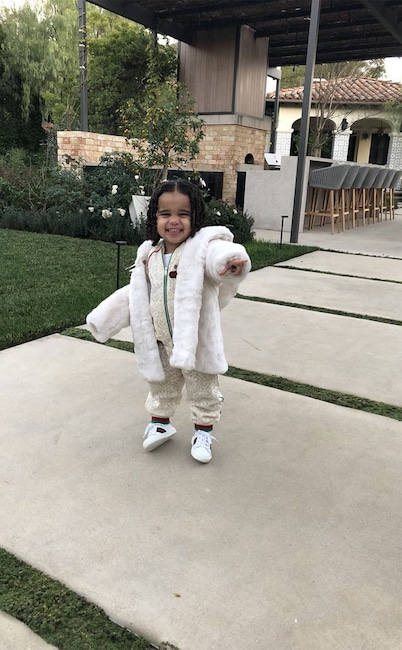 Twitter
Winter White

"Bling blaww burr," Rob shared.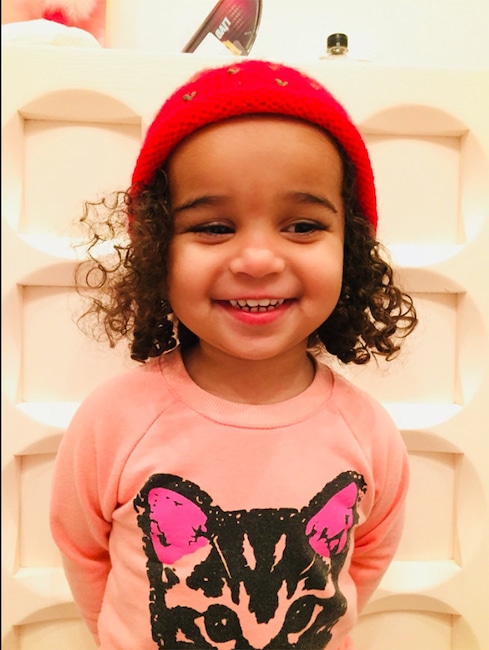 Twitter
All Grown Up

Two-year-old Dream looks so grown up in this latest pic from Rob, which he caption, "my babbbbyyyy."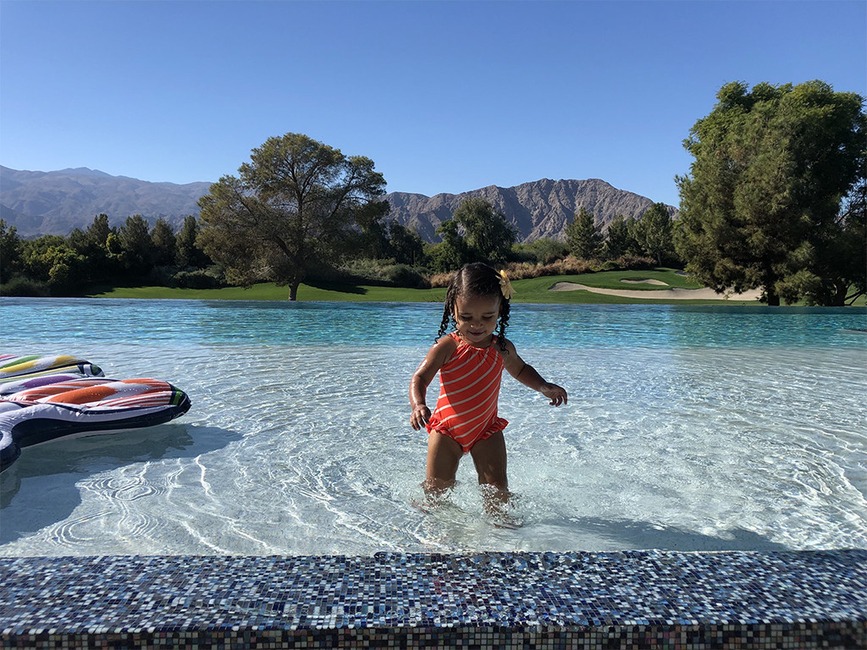 Instagram / Rob Kardashian
How Far I'll Go

"Moana!!" Rob tweeted on Thanksgiving 2018 weekend.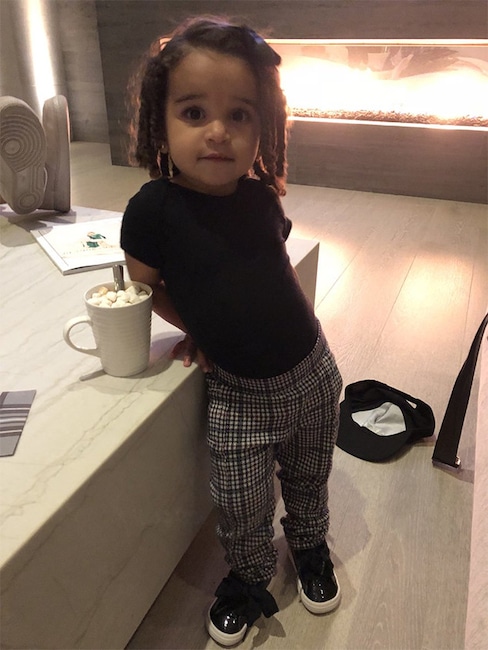 Instagram / Rob Kardashian
Strike a Pose

"LOL at her pose," Rob tweeted on Black Friday 2018.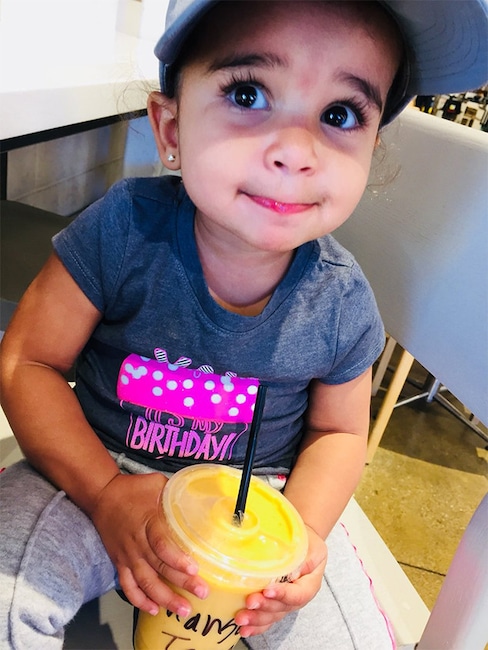 Instagram / Rob Kardashian
Sweet Treat

"Smoothieee Queen," Rob tweeted a week before Dream's second birthday.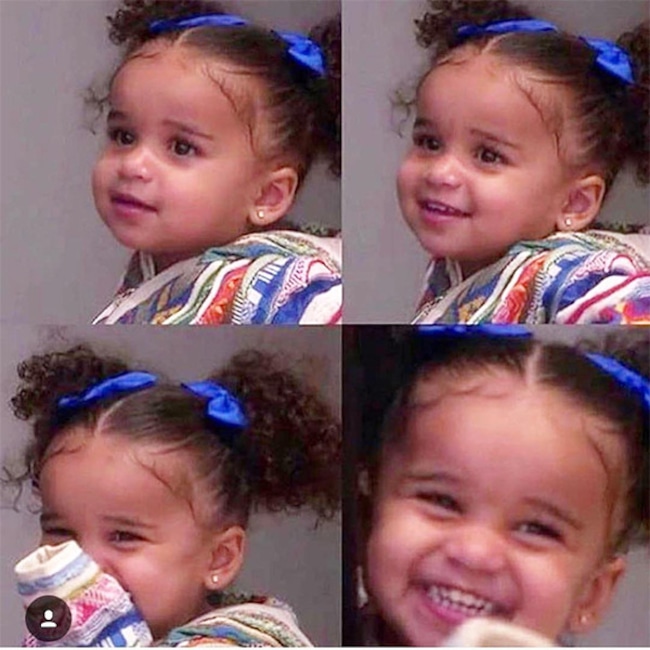 Instagram / Blac Chyna
2nd Birthday

Blac Chyna posted these photos of her and Rob's daughter on her 2nd birthday.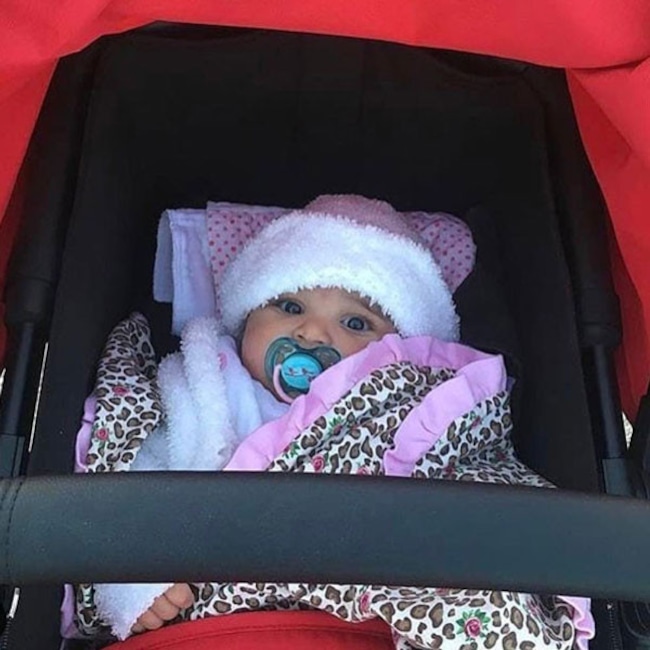 Instagram
All Bundled Up

Blac Chyna posted this photo just ahead of Dream's 2nd birthday in November 2018.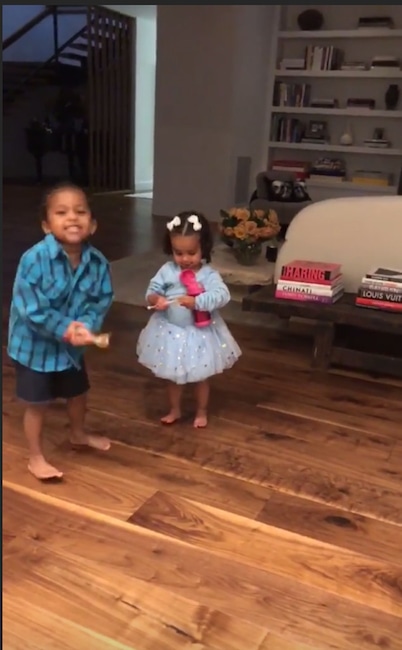 Instagram
Cousin Love

Kim Kardashian's son bonds with his little cousin at Khloe Kardashian's unicorn-themed cupcake party in October 2018.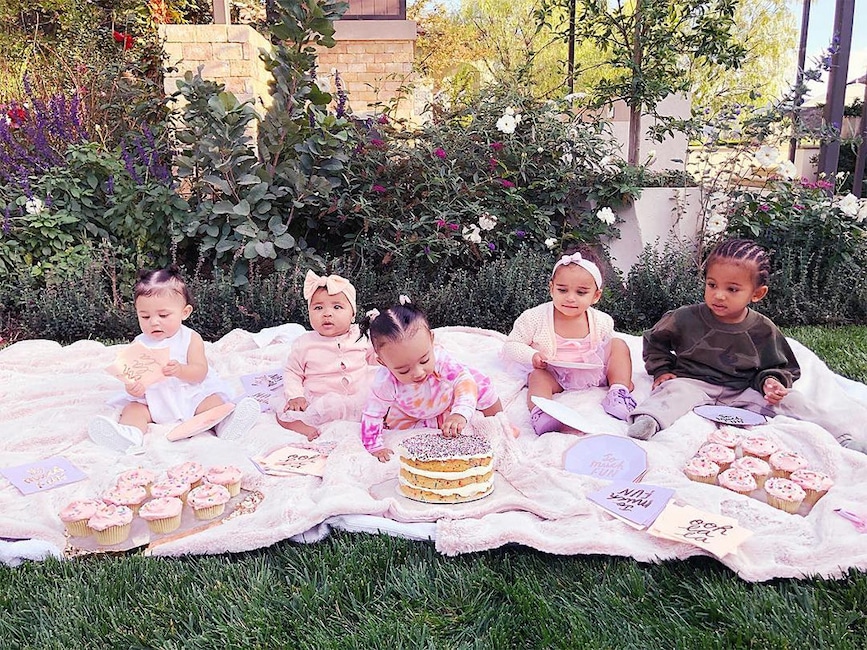 Instagram
Cousin Cupcake Party

Dream appears with cousins Stormi Webster, True, Chicago West and Saint West at a pink cupcake party in October 2018.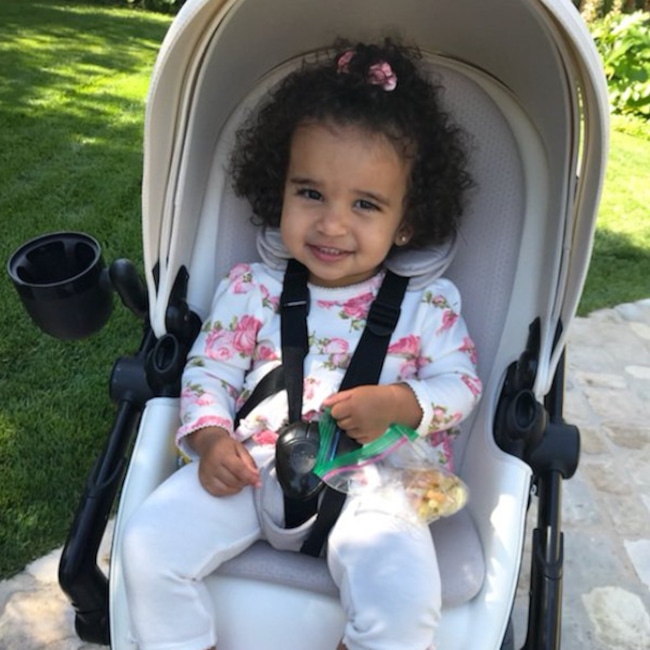 Twitter
"Cheese!"

Dream looks just like her daddy in this cute pic posted by Rob.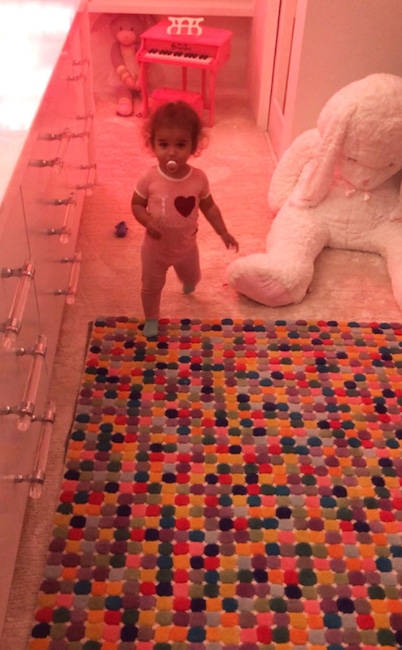 Twitter
Pretty Pink

Rob snapped this photo of Dream looking pretty in her pink playroom.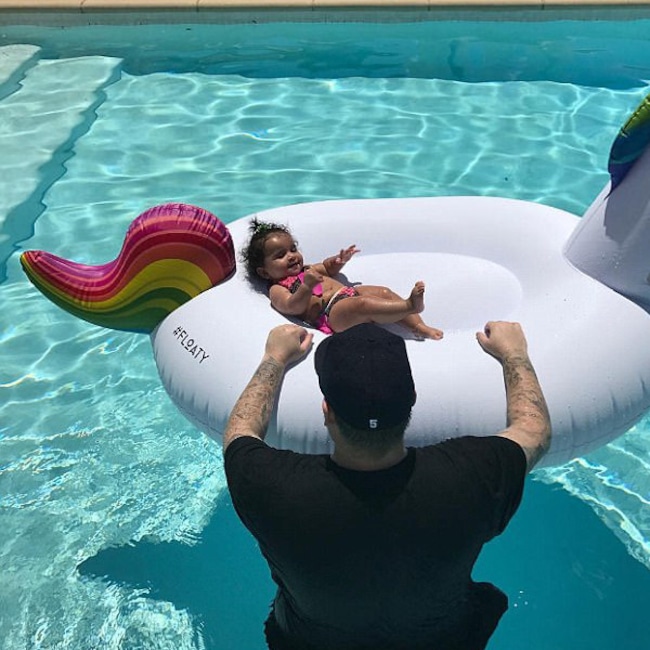 Instagram
Pool Day

Rob and Dream enjoy a pool day that also includes some fun time on a KOLOLO Giant Unicorn inflatable.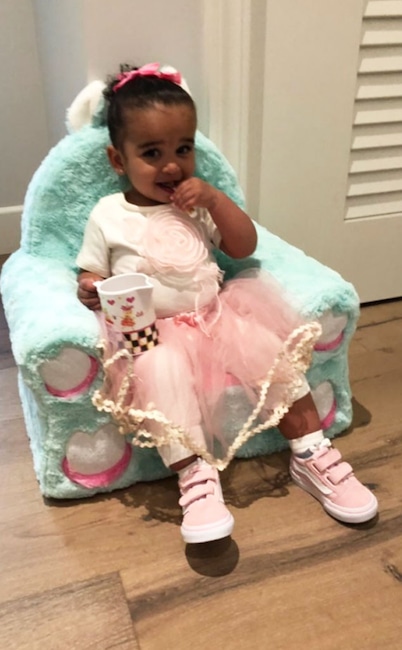 Twitter
Pink for the Pary

"Then a little bit later another tea party. Lol im dying how My baby looks like two completely different girls in a matter of minutes. Lol LOVE U DREAM," Rob captioned this pic of Dream changing up her look for their second tea party.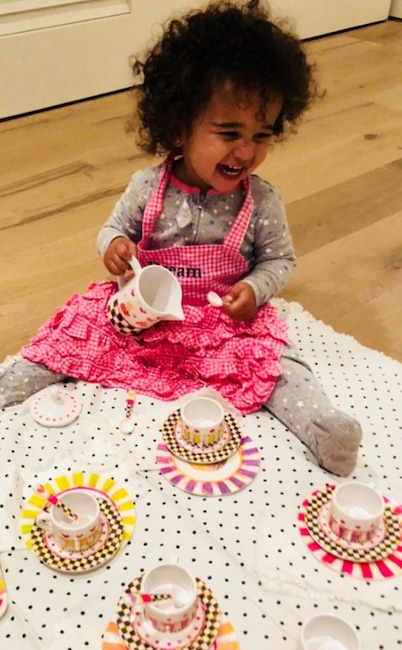 Twitter
Tea for Two

"Mornings start with a tea party."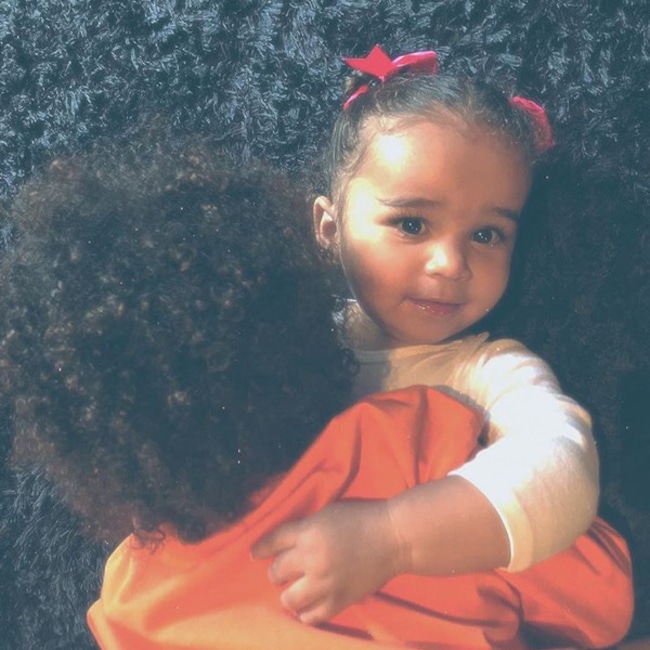 Instagram
Hug It Out

"Blessings," Kim captioned this sweet pic of Dream and cousin Saint West sharing a hug.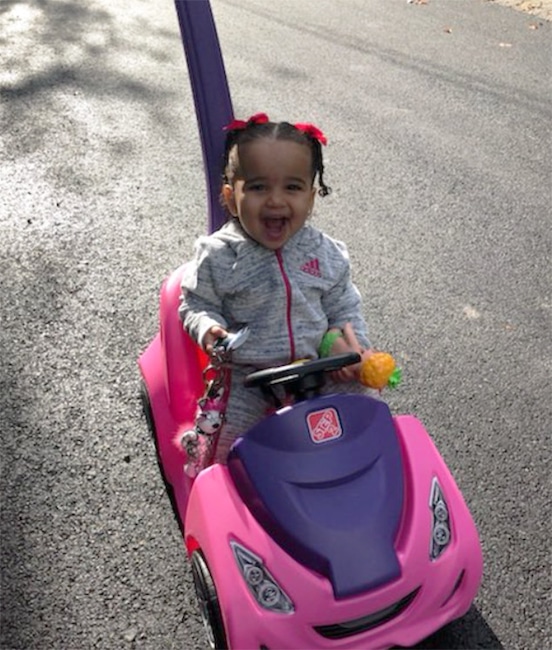 Twitter
Beep Beep

Little Dream hits the road in her pink toy car.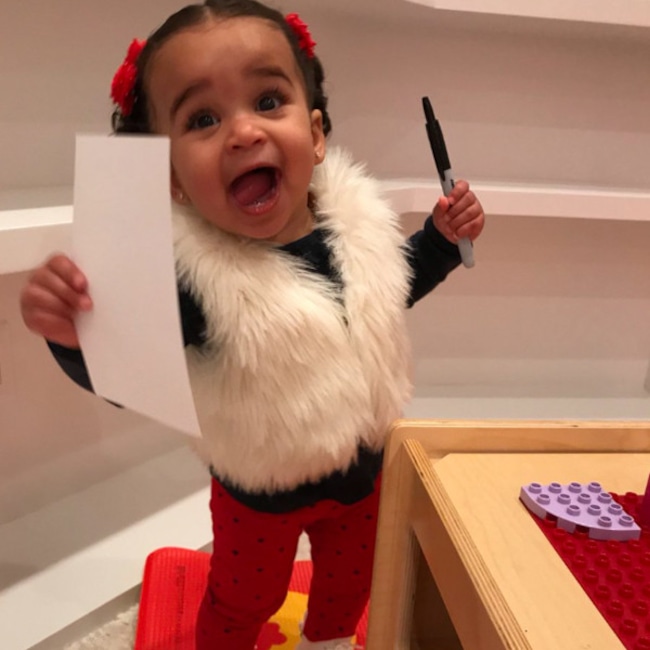 Twitter
Daddy's Little Drawer

"My silly girl ! Ok last pic of the day lol! Everyone have a BEAUTIFUL weekend! Duke baby."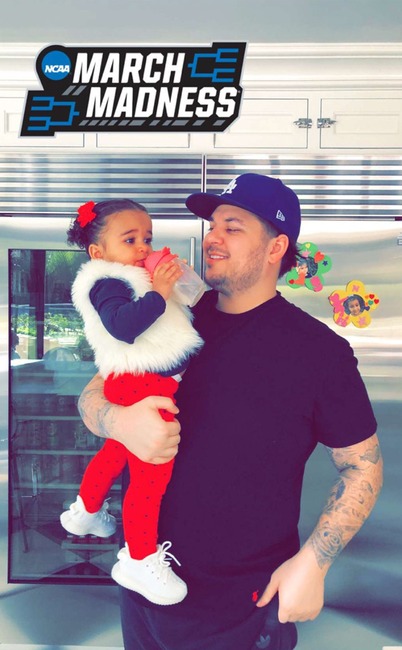 Rob Kardashian/Instagram
Ballin'

Rob shares his loves of sports with little Dream.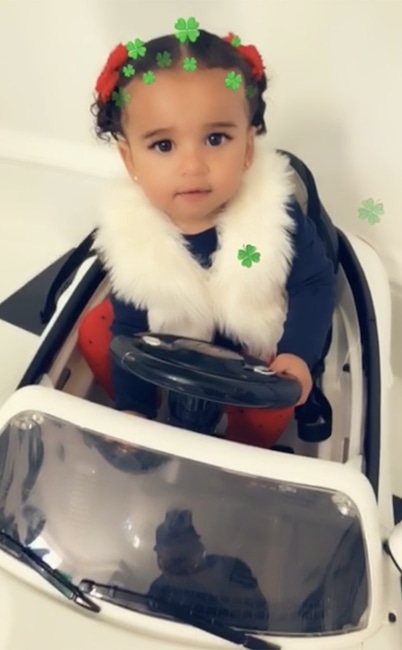 Instagram
St Paddy's Day Baby

Rob Kardashian's 1-year-old girl celebrates St Patrick's Day 2018 (and his birthday) in style!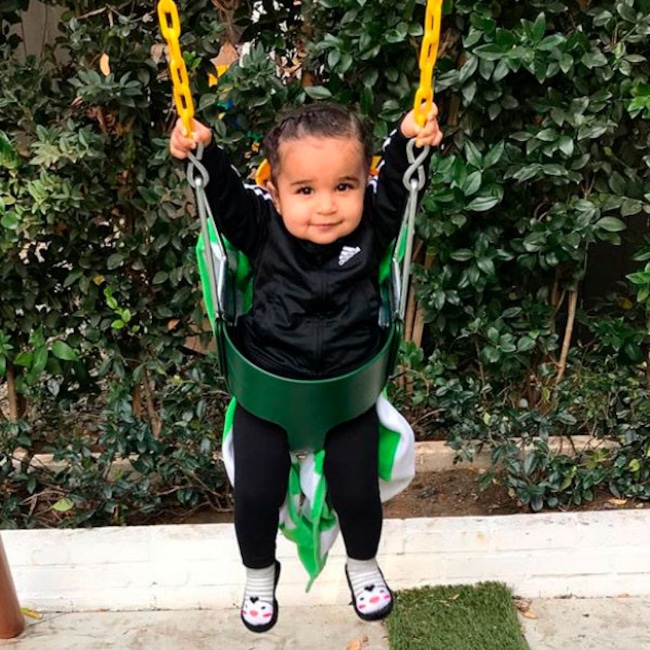 Instagram
Swingin' Sweetie

Blac Chyna shared this photo of Dream having fun on a swing set.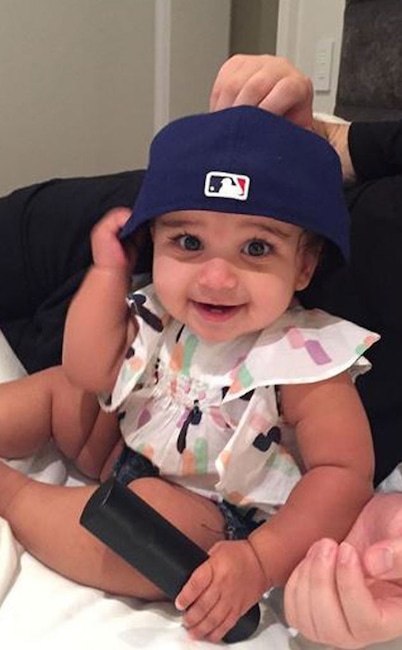 Instagram
Baseball Babe

Isn't Dream the cutest Dodgers fan ever?
Twitter
Minnie Dream

Rob snaps a photo of Dream rocking a Minnie Mouse cap.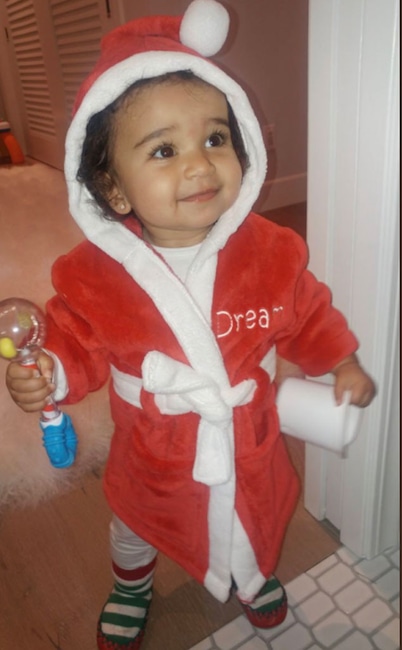 Twitter
Christmas Cutie

Rob posts a throwback on Twitter of Dream sporting an adorable Santa Claus robe.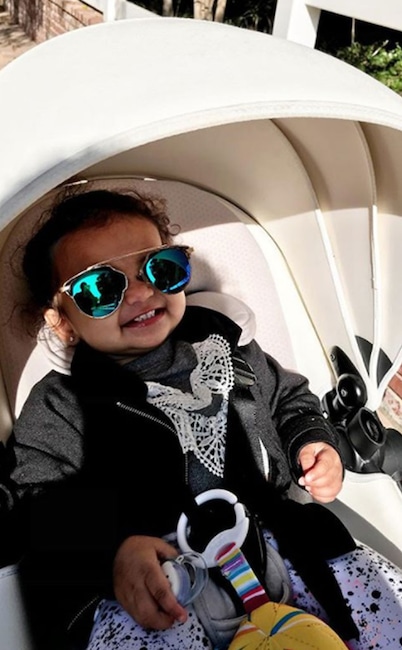 Instagram
Dream Sports Sunnies

Dream is ready for the new year in her stunna shades.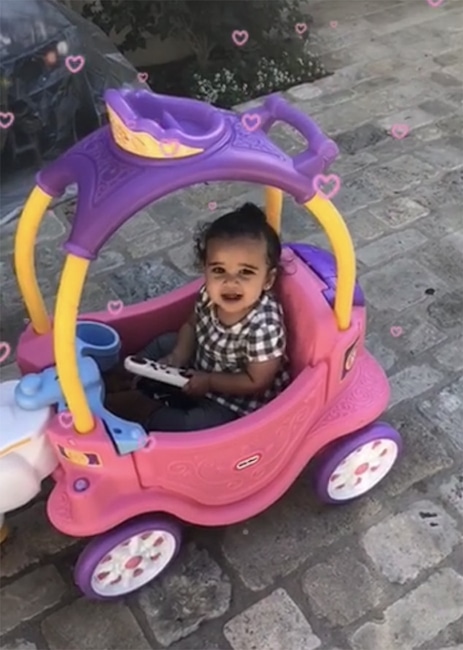 Snapchat / Rob Kardashian
Dada!

Dream calls out to her dad while riding in a Little Tikes Princess Horse & Carriage.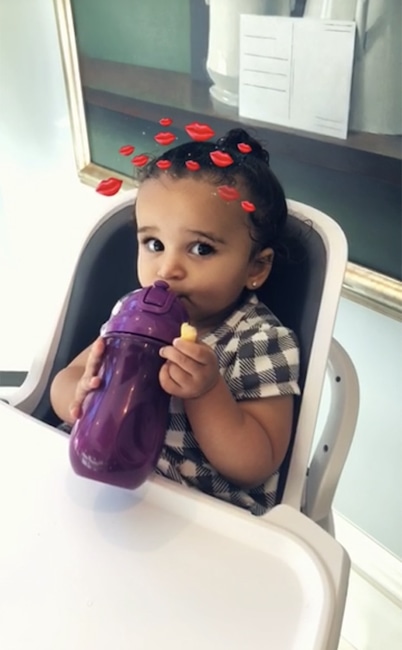 Snapchat / Rob Kardashian
Big Girl Cup

Dream sips from a sippy cup.
Twitter
Cruisin'

Someone loves driving their pink Cozy Coupe!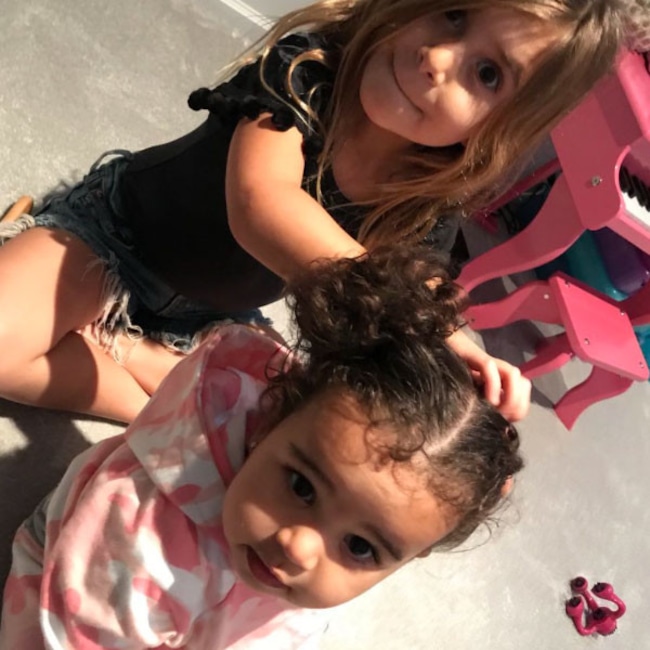 Twitter
Cute Cousins

"Cousin love," Rob captioned this pic of Dream and P.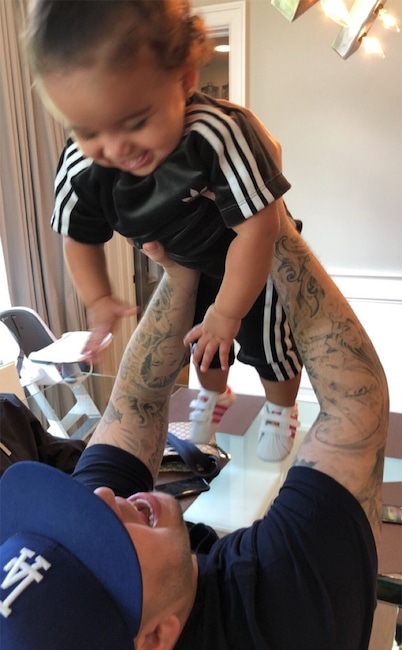 Twitter
Happy First Birthday

Rob Kardashian posted this photo on Twitter on his little girl's first birthday.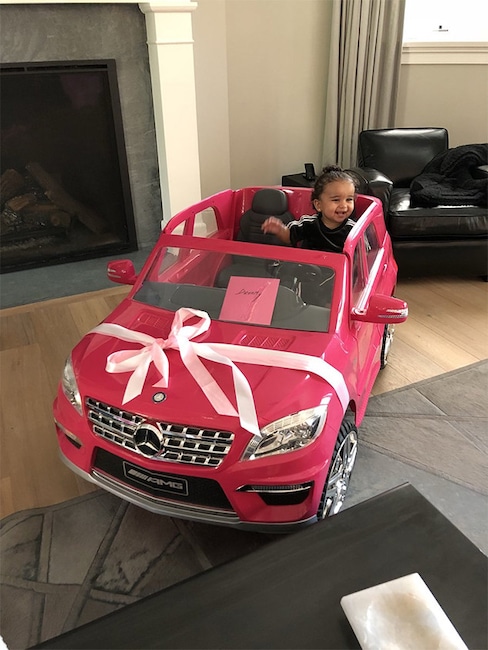 Twitter
Vroom Vroom

You get a car! And you get a car! Rob shared this photo of Dream enjoying one of her first birthday presents.
Instagram
Three's Company

Dream hangs out with mama and big bro.
Instagram
Happy Halloween!

Blac Chyna, and her daughter and son get into the Halloween spirit.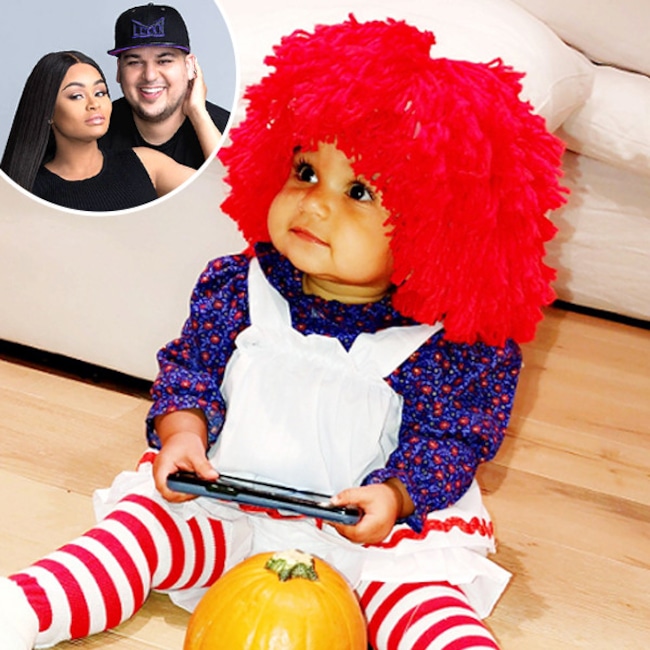 Instagram, E!
First Halloween

Dream dons an adorable Raggedy Ann costume for Halloween.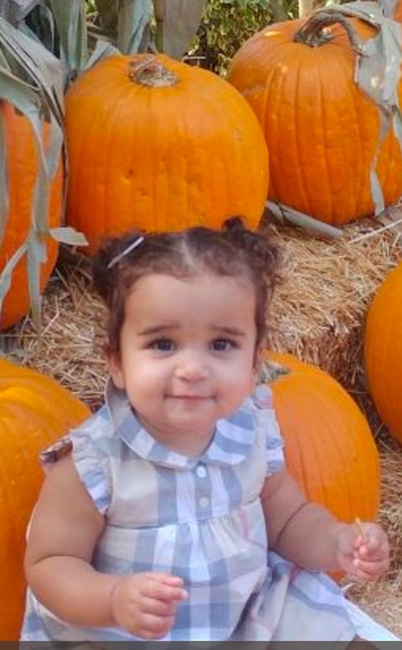 Twitter
What a Little Pumpkin!

Rob took this photo of his little one enjoying some pumpkins during her first trip to the zoo.
Keeping Up With the Kardashians returns Thursday, March 26 at 8 p.m., only on E!
var fbstarttime = new Date(); !function(f,b,e,v,n,t,s) { if (f.fbq) return; n = f.fbq = function() { n.callMethod? n.callMethod.apply(n,arguments):n.queue.push(arguments) }; if (!f._fbq) f._fbq = n; n.push = n; n.loaded =! 0; n.version = '2.0'; n.queue = []; t = b.createElement(e); t.async =! 0; t.src = v; s = b.getElementsByTagName(e)[0]; s.parentNode.insertBefore(t, s); }(window, document, 'script', 'https://connect.facebook.net/en_US/fbevents.js');
fbq('init', '1611373942516879'); fbq('track', 'PageView');
var fbendtime = new Date();

[ad_2]

Source link